Notes from the Editor
New Tweets and Facebook Posts Added                       
Veterans Support in Tyneside

Silver Spitfire Updates

DSEI 2019 Keynote Speech

Remembrance Rumble

Non-Lethal Options Discussed for British Army

Tribute Ink Exhibition

 

---
     St James's Branch is part of the National Branches District, click the link to       find out more. 
---
     
---

      Do we have your correct contact details? If not, please use this link to          update us inc:- postal  & email addresses, quoting your membership            number.
---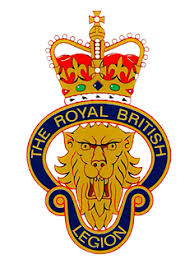 For all membership enquiries, please use the RBL Contact Centre                 helpline 0808 802 8080 or email NationalDistrict.MSO@rbl.community.
---