Latest News 11/5/22
Fate or Design?
I have never been a strong believer in fate, indeed, I have always liked the idea of being able to "change your stars"! The last couple of years has led all of us down untrodden paths with countless unforeseen circumstances; leaving me less sure of where the line is drawn. Yesterday, I think I witnessed the fates making a very positive difference!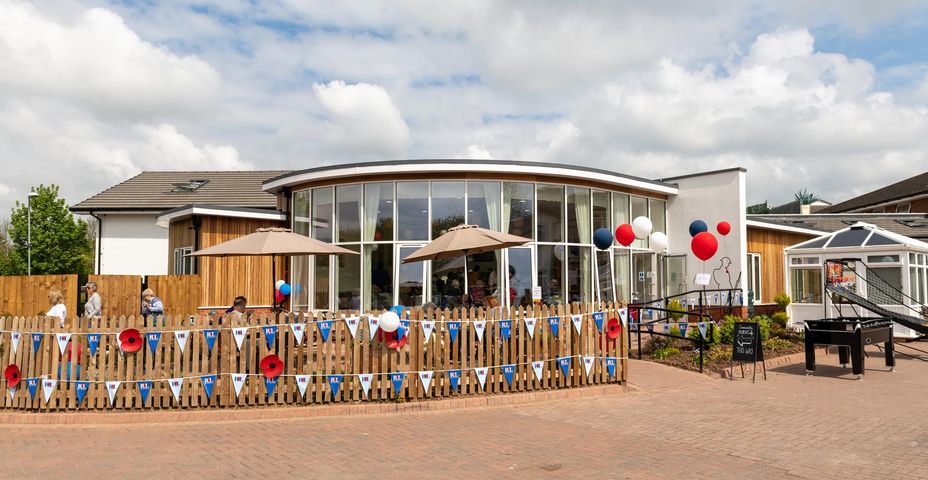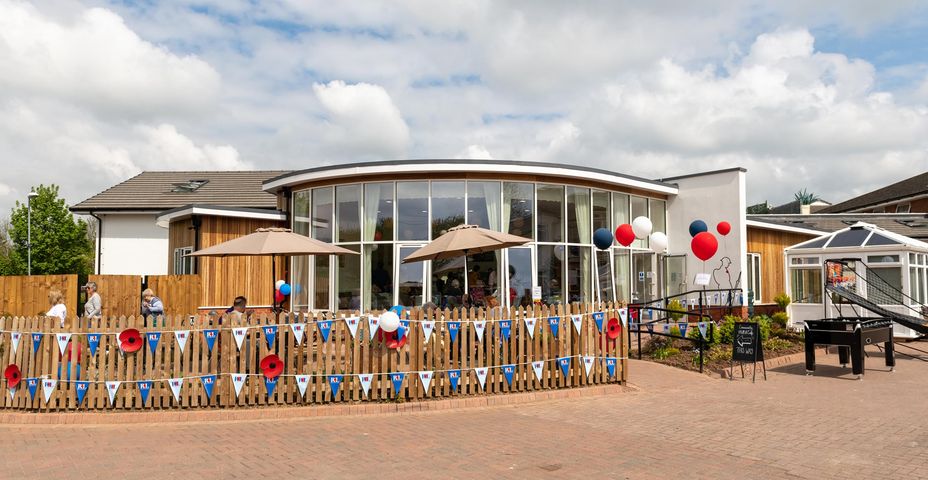 As you know I am a very proud volunteer at RBL Galanos House, a role that has necessitated a couple of days of retraining to be able to re-enter the fold. The two days were a fine example of how these courses should be delivered, leaving all of us enthusiastically waiting for the call to return. Throughout the day we used the spanking brand new Galanos House Community Hub for breaks and lunch.
Watching the comings and goings, sitting there, was just marvelous. A representative of the RBL Network for Carers was in attendance for the monthly visit, a fantastic initiative from The Royal British Legion funded by The Armed Forces Covenant Fund Trust. The fitness suite was in full swing and a small queue formed in front of the best line-up of homemade cakes I have seen in many a year.  A gentle buzz of conversations between residents and their families, bookings being made for an assortment of community club meetings, and face-to-face chance encounters, dormant for over two years, bounced back into life. The world is filling up again!
So, how did the stars align to create this welcoming and innovative centre, was it fate or design? The answer is, a partnership of both! Many years ago an idea gained momentum to create a community hub offering access to a variety of support, advice and friendship to a community; allied with the services of an award-winning veterans care home featuring residential, nursing and dementia care. From design to completion this superb initiative was conceived to provide all this to groups of people who, at the time, had no idea that a day may come when they need this type of service or environment.
However, with plans for a multitude of events, more services, and a genuine response to need, it will be fate that brings people to the Hub. As a Legionnaire for many decades and the son of a Legionnaire with ambitions to spend his twilight at Galanos House, (sadly unfulfilled!) how proud I am to be able to witness the rest of this story.
Editor
26/4/22   
Galanos House is getting back to the future
The last two years have seen the best-laid plans go awry. Whilst progress towards more desirable normals is very much a step-by-step process and precautions against Covid-19 will be with our homes for many months to come; it is pleasing to report a huge step forward at RBL Galanos House.
All phases of a multi-year building/extension programme are nearing completion with the new Community Hub & Cafe being officially opened on May 2nd.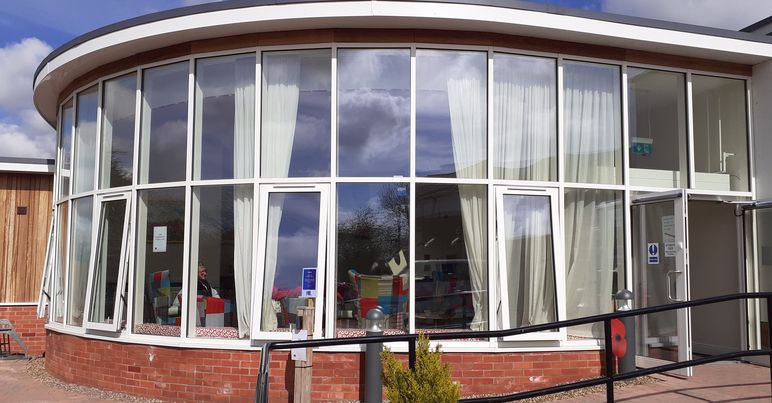 The Hub is a modern welcoming community space with a Cafe offering a varied menu of high-quality food and drinks. Built by The Royal British Legion (RBL) to support beneficiaries and the local community.
The Community Hub brings together a range of high-quality, cost-effective services to the local and wider community.  With 3 rooms to hire- a large hall; treatment room with running water; a small meeting/consultation room, plus a fitness suite with Power-Assisted Exercise Machines (to achieve your inch loss or mobility goals regardless of age, ability or fitness level) available for hire per session or blocks of sessions to suit.
The ambition is for the Hub to become a focal point for many groups including initiatives such as the RBL Network for Carers which aims to help carers in the Armed Forces community feel less lonely and isolated. These peer-to-peer social groups will connect carers so they can share experiences, build friendships and support one another.
Armed Forces Veterans and their families will also be encouraged to use all other aspects of the Hub to access the specialist support and advice available to them. A continuation of Galanos House's reputation for award-winning and innovative dementia care will also feature at the Hub; with this public-facing opportunity giving the local population access to support groups and advice for the many challenges that may arise.
7/4/22
In an exciting development, RBL St James's Branch has agreed on a formal affiliation with all of the Royal British Legion's six care homes.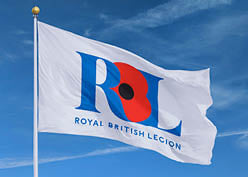 The homes, including five with specialist dementia care, are designed to be a home from home for our residents and visitors. They have created warm and welcoming atmospheres, with spacious rooms, beautiful outdoor spaces and relaxing lounge areas. As care homes designed for veterans and their families, there is also a unique camaraderie and their residents often establish strong friendships and bond over their shared experiences.
The Affiliation.
As part of the affiliation, RBL St James's Branch will be designating substantial funds annually, to support all the amenities teams in achieving satisfactory funding levels. The Operations Directorate will field all funding requests to St James's and prioritise them by the perceived benefit to our residents. This will ensure that we will be able to target funding more efficiently.
Just as importantly this page has been created to enable all of our care homes to promote their award-winning initiatives, the unique events and activities they provide for their residents and demonstrate why all our homes have a unique place in the care and support of our veterans along with their families.
Whilst this affiliation does not supersede any relationships that any care homes have with RBL Branches local to them, it does offer membership to our residents/families should they want to join the Royal British Legion where there is no local option available.
We hope that we have many opportunities to tell our members about the countless stories that reinforce the notion that the Royal British Legion Care Homes are amongst the very best in the sector.
Regards,
Editor
---