Latest Update 13/5/20
Website Update Apologies No Postings
5/05/20
Young and old, family means everything in times such as these. The smallest of gestures can make the biggest impact. RBL Maurice House has made sure members of their wider community are not left behind. The card reads "We are sending you a little gift to show you that we care. It's a little hug from us to you for while we can't be there. With love from your Maurice Family." A lovely way to keep in touch residents' families and loved ones.
29/04/20
Across our six care homes, day by day, all our residents continue to receive the very best in personal care and support. 
Religious services, coffee mornings, calls home, big skies to gaze into, all there to give our beloved residents as much of life as possible. At every turn, the staff move heaven and earth to ensure no-one is left behind.
 When we get to the other side of the current crisis I am positive the 20/20 brigade will be happy to let everyone know where they went wrong. However, there will be an opportunity to call for better funding models for social care, ensuring the quality that our homes aspire to, becomes the norm for everyone. As members/supporters of The Royal British Legion, you will all have the opportunity to lend your voices to the call. When you do; you can be sure that you will be backed up by a proven history of excellence in Veterans care with an aspirational and ambitious approach to the future.
Best regards and stay safe,
Editor
23/04/20
A big thank you to the St James's Branch members who have been in contact over recent weeks, all your kind words regarding our homes have been featured on the St James's Branch social media platforms. As much as some reports in the wider media have been a little unsettling to the UK-wide care home community, it has been my impression that, across our six homes, the extra challenges they are facing are being met in their customary proportionate and professional way, albeit with a huge amount of superhuman effort by all concerned.
As much as planning and preparedness play a huge part in the continued success of our homes, the ability to react to every situation quickly, on a daily basis, is one of the biggest strengths our homes possess. The support offered by the RBL  Care and Recovery Directorate has meant that all challenges, personal, on-site or across the RBL Care Home family have been surmountable. Old age and infirmity bring many challenges and compromises, it has long been my experience that our care homes group mitigates these issues more than most.
Mais House
Lee, Head of Activities at Mais House, Bexhill-on-Sea has very kindly been touch to update me on the perspective from her base of operations.
Managers at Mais House would like to thank all of the staff at The Royal British Legion Poppy home Mais House in Bexhill-on-Sea. 
The residents at Mais House are being looked after 24/7 by a dedicated frontline team who are working tirelessly to enrich the lives of our beneficiaries. It is so important that their dedication and commitment is being acknowledged and that all staff at Mais House are celebrated for being the wonderful health professionals that they are. 

 

Nurses and carers are providing world-class care, housekeeping staff are making sure that the home is clean and ensure our residents' clothes are laundered just to their liking, the kitchen team are cooking and baking delicious food at every meal time, maintenance staff are keeping equipment running smoothly, admin are ensuring that all financial and computing systems are running properly and meaningful activities are being provided by the activities team at all times in groups and one-to-one. 

 

Residents are keeping in contact with their relatives through Skype and are receiving pictures from children and letters of support from the public daily. Each day the residents are treated to a video message from a six-year-old boy named Noah who sings, tells jokes and dances. He also explores UK landmarks in videos which were shot in 2019 such as the I360 in Brighton and educates viewers about subjects which he is passionate about such as Sea Monsters and the weather. The name of the YouTube account is Mais House RBL and here is a link to one of the videos. 

2 'Lord the Light of your Love is Shining' by The Singers + jokes. Greetings to residents video two

 

There is also lots to look forward to each week as social-distancing entertainers (such as an opera singer, county and western singer and keyboard player) are performing on the patio or in the garden. Exercise sessions involving both residents and staff are taking place to keep joints mobile and morale high and colourful rainbows adorn windows everywhere, showing support for frontline staff all over the country and the world.

 

Kind regards

Lee
Very best regards and stay safe,
Editor
---
21/04/20
A message from Tracy Tremble, Registered Manager, Maurice House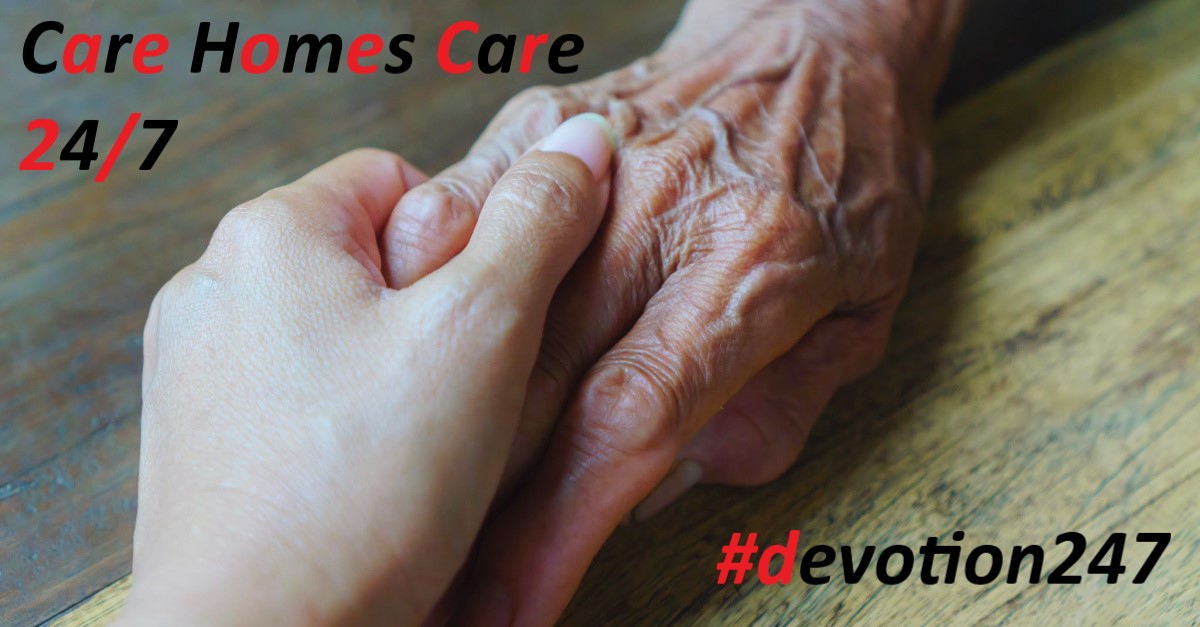 I hope that you and your loved ones are safe and well during this difficult period.
During the Covid-19 outbreak the safety and well-being of the elderly and most vulnerable in our community is our highest priority. The support and services provided by The Royal British Legion's care homes has never been more important, and I'm very proud to be one of the 750 staff and volunteers who work within our six care homes. Every day our staff and volunteers do all that they can to keep our residents safe and well in a professional and caring environment.
With the London Marathon and many other fundraising events cancelled due to the Covid-19 pandemic, we're asking our Members and supporters to help us in a new way and take part in the 2.6 challenge on behalf of The Royal British Legion.
From Sunday 26 April people across the UK will be taking on The 2.6 Challenge – a nationwide event, launching on the date the London Marathon should have taken place, raising funds to help the UK's charities.
We're asking you to take part in an activity of your choice based around the numbers 2.6 or 26 and to raise vital funds to support work in our care homes and with the vulnerable in our communities:
Dream up your 2.6 challenge – knit 26 poppies, walk 2.6 miles, flip 26 beer mats, write a 26 line poem, learn Morse code or semaphore for the 26 letters of the alphabet, do 26 sit-ups…
Head to the 2.6 Challenge on JustGiving to set up a fundraising page
Ask all your friends and family to sponsor you and challenge them to do their own 2.6 Challenge
Complete your challenge between 26-30 April (or at a time that suits you) – remember to follow the Government guidelines on exercise and social distancing.
Share a photo or video of your challenge on social media with #TwoPointSixChallenge
If the challenge isn't your thing but you'd like to help, you can donate £26, or whatever you can afford here.
Now more than ever it is crucial that those who have served and made sacrifices for us are looked after. We are asking all those who can to take part in the 2.6 challenge and help fund our vital work providing 450 veterans and their dependants with residential, nursing and specialist dementia care.
On behalf of all the staff and volunteers in our care homes I'd like to thank every one of our Members for all that you do to support us. We're proud to have you on our team.
Tracy Tremble
15/4/20
The recent news cycles over the weekend have brought the herculean efforts being made across the care sector into sharp focus. We can only hope that the scrutiny this brings will reinforce the requirement for improved funding for the sector and highlight the need for a complete review of the services we are able to offer all the UK's retired communities.
Across our six homes, the flexible, compassionate and professional approach adopted by every member of staff continues to insulate our residents from events in the wider community. Social media platforms are proving to be increasingly important in keeping families and loved ones in contact; whilst the modern technology of a smartphone has given an extra dimension to the vital lifeline of personal contact.
It is important for all of us to remember what goes on behind the cameras and phonecalls, recognising the unique sector-leading care the Royal British Legion is able to provide. The individual acts of care provided by each member of staff are proving to be as valuable to our residents' wellbeing as they have ever been, our heartfelt thanks go to all of them. This weeks group of photos will give you a flavour of all that is being accomplished.
Regards and stay safe,
Editor
8/4/20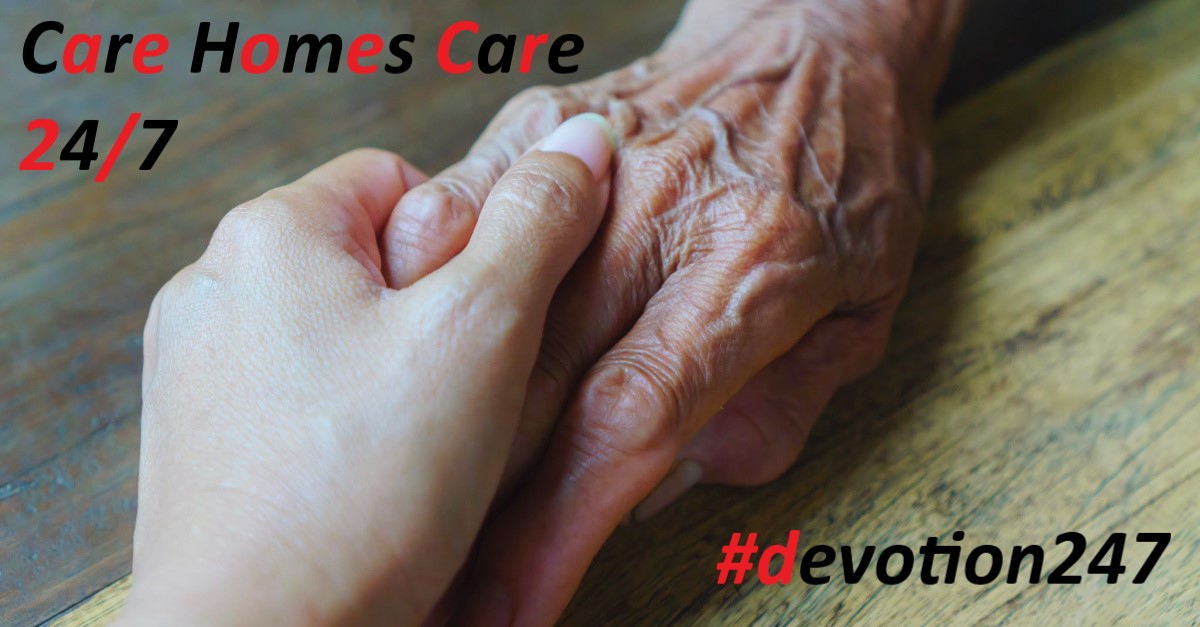 Care Homes Care 24/7                                                                                                                                     #devotion247
6/4/20
A Message from the Director-General
Dear All,
It can all feel like a roller coaster at the moment. There are real challenges for us all as we try to look after our loved ones and do the best we can in our work. The global news is tough and it is impossible not to worry for the future. But this week I have been speaking to members and colleagues across the Legion, and whilst of course there are challenges, all I have heard is how we are facing them and fixing them step by step and delivering amazing support, drawing strength from our families and caring for those in our communities.
One of the people I spoke with this week was Jo-Anne Wilson, Manager at Galanos House. Our care homes are on the very front line at the moment, caring for the most vulnerable. Please watch this short video as Jo shows us how they are getting on:
Charles Byrne chats with Jo-Anne at Galanos House
Resilience is not just about how we just endure, but rather it comes from understanding how we recharge ourselves. Listening to and sharing these stories gives me great hope for the future. Whatever lies ahead this is how we build a strong community and country and we all have a part to play.
Thank you for your courage and commitment in this time. I hope you get the chance to recharge over the next few days.
Best wishes
Charles
Charles Byrne
Director-General
---
31/03/20
It has amazed me how quickly I have started to lose track of the days of the week! As new routines take over, albeit, at a slowing pace, it has led me to think of our residents across the country. In a strange way, the situation that now confronts us isn't that dissimilar to their lives in the surroundings of our care homes. Or is it?
Over the last few days, the residents at our homes have enjoyed virtual bike rides, virtual live music streaming, woodland walks, news from home via social media, 5-star housekeeping, and there is always time for a fancy dress party! How incredible that the clouds that once hung over social media, as far as my (older) generation is concerned, have cleared to allow the sunshine of regular contact to lighten their days.
It is fantastic, but no surprise, that our residents are able to experience the support of such great teams of people. However, as I compare all of this to my coming days? I'm trying to find my shovel so I can start tunnelling in!
All the very best to each of you,
Editor
Royal British Legion Care Homes a Refuge at the Centre of the Storm
25/3/20
In these uncertain times where millions of us face new concerns on a daily basis, it is heartwarming to be able to report on the efforts being made on behalf of our residents across all of the Legion's six care homes.
The refuge provided by our multi-award winning homes has long been the benchmark at which many other organisations in the sector aim for. The increased pressures they face being in "Lock Down", without the extra hands of the cadre of volunteers, are being met with a wave of love, compassion and support from RBL staff who are successfully shielding our beneficiaries from the maelstrom outside. It is vital that we remember that once they finish their shift, (one where they may have been fulfilling various roles throughout) they then have to face another barrage as they head home.
These crises always generate heroism, thank goodness we have our own homegrown heroes at TRBL!
Digital media has come to the fore during this period and has an increasing role to play in the months to come. Communications to and from the world outside via social media have added poignancy during such times; when messages to our residents can be instant and in return, glimpses of the activities taking place give comfort to families at a distance. Volunteers are still able to play a role in reacting to the posts on digital platforms showing they recognise the huge efforts being made on behalf of our residents. Being able to bear witness to these interactions is a tonic in itself.
Over the coming weeks and months, we hope to bring you snippets of the activities at our homes. I hope you find some comfort in all of them.
So, for the time being, from behind the shield, I wish you all good health in all ways.
Very best regards,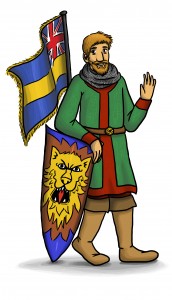 Editor
---
In an exciting development, RBL St James's Branch has agreed on a formal affiliation with all of the Royal British Legion's six care homes.
The homes, including five with specialist dementia care, are designed to be a home from home for our residents and visitors. They have created warm and welcoming atmospheres, with spacious rooms, beautiful outdoor spaces and relaxing lounge areas. As care homes designed for veterans and their families, there is also a unique camaraderie and their residents often establish strong friendships and bond over their shared experiences.
The Affiliation.
As part of the affiliation, RBL St James's Branch will be designating substantial funds annually, to support all the amenities teams in achieving satisfactory funding levels. The Operations Directorate along with the Head of Care Services will field all funding requests to St James's and prioritise them by the perceived benefit to our residents. This will ensure that we will be able to target funding more efficiently.
Just as importantly this page has been created to enable all of our care homes to promote their award-winning initiatives, the unique events and activities they provide for their residents and demonstrate why all our homes have a unique place in the care and support of our veterans along with their families.
Whilst this affiliation does not supersede any relationships that any care homes have with RBL Branches local to them, it does offer membership to our residents/families should they want to join the Royal British Legion where there is no local option available.
We hope that we have many opportunities to tell our members about the countless stories that reinforce the notion that the Royal British Legion Care Homes are amongst the very best in the sector.
Regards,
Editor
---