Latest Update 21/11/20
In the knowledge that there is ample room for optimism, pandemic-wise, in the not too distant future; it is heartening to witness the innovations across our homes in preparation for visiting during the winter months. Visiting pods are appearing and further innovations will no doubt follow. Across the homes group, volunteers are being kept up to date with events and plans whilst being able to join remembrance services via ZOOM . Digital media and equipment has come of age during the pandemic, all of our residents have been involved in this mini-revolution; long may it continue.
As you can see life continues as normal in our homes as they move seamlessly from one season to the next. The wider communities of all our homes continue to offer support whenever possible.  The pandemic has wrought havoc across the globe and now we have room for optimism in the long term it is absolutely correct that the current restrictions stay in place and are only modified when ultra-safe to do so. We cannot let any of our staff or residents down at this stage.
My personal thanks go to all of you who have commented on these updates and very gratifying to hear all your positive reactions rest assured they will continue.
Editor
6/11/20
During the annual period of remembrance, there is always an added air of poignancy surrounding the activities at all our care homes. Friends, old and new, normally congregate with the wider families and supporters of each of the homes to join with the residents, staff and volunteers in remembering the fallen.
This year will be tremendously different. Protected in various size bubbles, our beneficiaries will share this year's remembrance in more intimate surroundings, along with the staff, in a manner that befits the current regulations. I am sure that each congregation will find the atmosphere more poignant, as they gather together with the stronger bonds that the last seven months have generated. Communities are at the heart of remembrance; those that we have lost and those that surround us. It is more important than ever this year, that we, as individuals, come to a stop for those eerie silences in order to remember the fallen.
I for one will remember those that are not standing with me this year and say a small prayer of thanks that all my friends and colleagues are together; the world as it should be. When more certain times return, let's remember November 2020 and learn to celebrate the freedoms currently missing in our lives.
These latest photographs are testimony to the tremendous efforts being made on our residents' behalf. There can be no better time to thank all the teams in each of our care homes, for going way beyond the call of duty and achieving the impossible every day.
Thank you,
A Proud Legionnaire 
23/10/20
8/10/20
A Special Week for Galanos House
Each year Motitech host the global competition Road Worlds for Seniors, having older people all over the world competing with each other for the gold medal. It is a competition, but most of all it is a great opportunity to focus on physical activity for older people and people with dementia.
RBL Galanos House has been celebrating another fantastic year, they reported; "This morning we had the results and presentation of our road world competition challenge. This is against other care homes globally, we were ecstatic to discover we came 1st in the UK for the 2nd year running and 8th in the world! We are are so very proud of all the dedication of our residents whilst taking part, well done!"
The Galanos House Team covered 3,373.7 km, over 2096 miles. All members of the team were well within the top 100 globally.
2/10/20
Back in June, we reported on Noah Owen's fundraising efforts on behalf of RBL Mais House. This fantastic young man is off again in aid of the Poppy Appeal.
Singing sensation Noah Owen is a little boy with a big heart.
The seven-year-old will learn the words to — and sing — 102 songs between now and Remembrance Day on November 11 to raise money for the Poppy Appeal. He was inspired by Prince William and Kate, who revealed they had taught their son George the words to World War Two standard We'll Meet Again. Noah — who dreams of one day being on Britain's Got Talent — is learning a popular song from each of the 102 years since the end of World War One in 1918.
Every day between now and November 11 he and dad Lee, 37, will go on YouTube and sing some of the songs he has learned. Viewers can then make a donation to the Poppy Appeal.
---
---
Among Noah's army of fans are the 52 residents of Mais House, the Royal British Legion's care home for veterans at Bexhill-on- Sea, East Sussex. In May, William and Kate made a virtual visit to the care home to mark VE Day. Lee, whose grandad Lewis Hardy fought in World War Two with the Staffordshire Regiment, said: "Kate saying how she and the Duke of Cambridge were teaching George Dame Vera Lynn's famous wartime song inspired us, and we ran with it. "We'd like to thank the duchess for inspiring us. Without her we'd never have come up with the idea."
30/09/20
Rarely, do I go on social media sites and have more fun than going to some of our homes group's social media pages! Where else would you find phrases such as "On the walk today, Tim met a pineapple!", "We chatted about having a lovely open fire, toasting crumpets and how Father Christmas received his letters up the chimney?" or the very un-PC "Sharon & Michelle played the roles of 'trolly dolly's' today with our pre-lunch bar drinks orders!". Wonderful! You can hear and feel the smiles, chuckles and sense of wellbeing that is being generated across RBL's Care Homes Group. Moreover, when you telephone a resident and the first question you are asked is "What do you know about Tutankhamun? Can I ring you back, I'm in history class at the moment?" it's hard not to feel all is well somewhere, there's always room for optimism across the Care Homes Group!
A sense of optimism has been created by RBL Lloyds of London Branch, in their recent round of funding allocations they have targeted resources at the most immediate needs of each of our homes individually. Thanks go to them on behalf of all of us. This Branch is unique amongst all RBL Branches, it is the only commercial branch in The Royal British Legion and is not part of a county or the National Branches District. Every year The Lloyd's Exchange hold their annual Remembrance Service in the famous 'inside out' building with the Lutine Bell at the centre of the moving ceremony. Staff stop work while the building becomes a place of Reverence to all those that have served and lost their lives in conflict for the UK.
Regards,
Editor
14/09/20
With the ever-changing horizons, new rules for old and different ways of calculating the same sets of figures, there can be no doubt a wee bit of consistency would be a delight on occasion?
Across our group of homes, the order of the day comes in many delightful forms; special anniversaries, indoor bowls, pet visits, nature walks, butterfly farming (yes really!) and staff lead concerts. ( I hear the Galanos House performance of the Sound of Music was a triumph). With an endless list of distractions, created by a superb group of staff, all our homes can be proud of all they are accomplishing on behalf of their residents.
The subject of consistency and daily activities came up in a telephone call I had with a Galanos House resident last week. We chatted about this and that when the phrase "this really is a team effort, we do understand what's happening everywhere!". I asked for some context to which the reply was "we understand the need for rules and regulations, the need for compliance, we are as safe as we can be here, don't forget most of us have had similar experiences throughout our lives it's our responsibility to follow the rules and support our carers!"
Not a bad way to end this update, regards and thanks to everyone, stay safe.
28/08/20
There is no doubt that the return to something closer to normal is on all our wish lists. With schools opening, more people returning to work and a general increase in some of the risks lockdown sought to ameliorate, more than ever, we must be mindful of the most vulnerable in society.
  Across our care homes, the safety of residents, staff and wider families has always been a priority. Balancing the needs and circumstances of all involved has been a constant challenge. The success thus far of all our homes, in allowing visiting to recommence in the flexible way they have adopted, has been a huge success and a credit to all concerned.
Regular contact via digital media has proven to be a vital lifeline for everyone and, very happily, a source of happiness, laughter and huge comfort. We can be confident that our homes group will continue to do all they can to meet the challenges of the changing seasons, any local restrictions in order to create solutions for the short and long term. 
            Families and friends, along with the staff at all our homes have risen to the challenge with patience, understanding and compassion. It has been a huge team effort and thanks must go to everyone involved in giving all our residents the best experience possible during the pandemic.
13/08/20
New friends, old friends, lives being well lived across our care homes. All is well.
1/8/20
Socially distanced 60th wedding anniversary celebration at Maurice House in Broadstairs
RAF veteran Phillip Palmer, 86, has been able to see his wife Norma for a special visit to celebrate the couple's 60th wedding anniversary. The visit was made possible by staff at Maurice House, The Royal British Legion care home where Phillip lives. He is currently shielding due to the Covid-19 pandemic.                                                                                                                                            Maurice House, in Broadstairs, provides nursing, personal care and short-term respite care for the Armed Forces community and their families.
Norma said, "It meant the world to me that we got to spend our 60th anniversary together. It has been difficult not being able to
see him in person, but the nurses and staff here at Maurice House did everything they could to make my visit possible."
Phillip said, "It was lovely seeing my wife. I love her so much."
Tracy Tremble, Care Home Manager at Maurice House said, "We are so pleased that Phillip was able to see his wife on this special anniversary. During the Covid-19 pandemic the safety and well-being of our residents and staff is our highest priority, and it is so important for morale that we can facilitate visits like this. Now more than ever it is crucial that those who have served and sacrificed for us are looked after."
The Legion currently operates a portfolio of six care homes, providing 450 residents with high quality residential, nursing and specialist dementia care.
24/07/20
The slow return to a whole range of new "normals" is continuing, New beneficiaries are joining our homes and becoming part of  TRBL family. Visits from loved ones are taking place and furloughed staff will be returning to their roles in the near future. Whilst all of this will take place under the strictest of pandemic rules, we can all hope that this signals a clear start of a return to easier times.
                                                               As a small part of TRBL's volunteer force at our six care homes, you will have gathered that I can be evangelical about all they continue to achieve. However, this week I had the opportunity to hear a couple of different perspectives in phone calls from members of the Galanos House family. In the sure knowledge that these stories are replicated across our group of award-winning homes, this is what I heard.
                                                                W has been a resident for a while now and become part of the fabric of life at GH. From the outset, W soaked up the activities and entertainment that was on offer. Genuinely forthright, as the majority of veterans are, W created a newsletter and sought out the experiences of residents/volunteers alike to further enhance the atmosphere and unity at GH. In the bar at night W regularly poses interesting questions/riddles to the group causing astonishment and laughter when the simplicity of the solution is revealed. As always his personality shone through during our chat this week, we discussed the state of the world, the comings and goings at GH and a joyful assertion of how lucky he was to be at GH. W said to me "We are all one big family now, it will be strange when the volunteers return, staff and residents are coming through this together, they care for us so wonderfully, it is only fair that we care about them, it is very happy here!". I cannot wait to return.
L has been part of the staff at GH for many months now, it is no exaggeration to say that the role L successfully applied for last year disappeared pretty quickly once the pandemic crept up behind us. Yet, 19 weeks later, I could hear the fulfilment in L's voice as the praise for her colleagues was talked about and the compassion towards the residents came out. L said, "I look forward to you meeting our new residents, they are lovely!" So do I.
So, all the best of humanity, confronted by a huge challenge, seems writ large across all our homes and, in a quiet corner of South Warwickshire, one evangelical fan is enormously proud.
08/07/20 
As you can see from the photographs throughout this article, the daily miracles that occur at all Royal British Legion retirement homes continue unabated. Along with other carers/members of staff throughout the social care sector, these super-dedicated people have accomplished wonderful levels of care that, a few months ago, many would have thought impossible. Those of us who have watched from the sidelines, whilst not surprised, have been rendered speechless at the compassionate, unselfish and innovative care our residents have been given. Furthermore, over the last months, the wider families/friends of our beneficiaries have also had superlative support in the way vital channels of communication have become part of the daily routine.
Not even the brightest minds know exactly where we are on this journey, however, it will not be a sprint. The good news is that some of the recent restriction changes have given our homes some room to manoeuvre. Some new residents are starting to join us, socially distanced alfresco visiting is taking place and it won't be too long before some shielded staff are able to resume their duties.  Obviously, all precautions will still be in place and these changes will not be immune from any locally mandated lockdowns in the future. Nonetheless, progress is being made safely and surely.
None of our homes has been immune from the economic effects of COVID 19, the facts and figures surrounding the provision of PPE and the exponential rise in costs and quantities required are staggering.  This challenge will be with us for some time to come and whilst you can be sure that TRBL has done everything in its power to mitigate the impact; we are actively seeking further support to lessen the burden. I urge all of our membership to think of PPE when going about any Legion activities and spreading the word. My heartfelt thanks go to all of you who have already generated support.
Please stay safe, best regards,
Editor
24/06/20
PPE Drop to Dunkirk House
Volunteers from UK Mask Force (UKMF) have made a delivery of personal protective equipment (PPE) to the Royal British Legion's Dunkirk Memorial House in Bishops Lydeard. The team at the care home provide nursing and personal care, and short-term respite care, for the Armed Forces community and their families.
The delivery last week, which included 1,250 masks and 250 bottles of hand sanitiser, was the first of six UKMF drops at Legion care homes across the UK. Dunkirk Memorial House care home manager Anne Lewin said: "The Royal British Legion and all of us at Dunkirk Memorial House would like to thank UK Mask Force for providing us with additional PPE. "During the Covid-19 pandemic, the safety and well-being of our residents and staff is our highest priority. Now more than ever it is crucial that those who have served and sacrificed for us are looked after. This kind donation will help ensure we can continue providing critical support to those who are most at risk."
So far the not-for-profit organisation has delivered more than 14,000 masks and sanitisers to health facilities across the UK. UKMF director William Ralston-Saul said: "UK Mask Force made a very successful visit to the Royal British Legion Care Home, Dunkirk Memorial House, to deliver a large number of masks and bottles of hand sanitiser. "Mask Force is a charity operated primarily by former servicemen who have been supplying PPE to care homes and NHS doctors' practices throughout the country.
"Several former servicemen, led by Lieutenant General Louis Lillywhite, the former Surgeon General of the British Armed Forces, turned up for the handover of PPE. Wearing regimental berets and medals it was a moving event outside Dunkirk House in the home's splendid grounds."
To find out more or to donate to UK Mask Force visit ukmaskforce.co.uk Alternatively, if in need of PPE email [email protected]
---
Squeeze singer Chris Difford supports 'COOL CAT' Noah to raise money for Mais House
Chris Difford, frontman of the rock band Squeeze, joined 7-year-old Noah Owen and his father over Zoom to sing 'Cool for Cats' in order to raise money for the residents at The Royal British Legion Care Home Mais House in Bexhill-on-Sea.  Chris took lead vocals while Noah and his father, Lee, who is the head of activities at Mais House, sang the 'Cool for Cats' backing vocals. 7-year-old Noah is currently fundraising for Mais House by learning and singing 30 new songs in 30 days, which his father records and uploads on the Mais House RBL Youtube channel for the residents to watch and sing-a-long with.
"We are currently on day 19 and have raised £1,940 so far. Our goal is £3000," said Lee. "All the money raised will go towards providing meaningful activities for the residents, such as musical instruments, technology such as Ipads to keep the residents in touch with their families over Skype and will fund trips out after the lockdown has ended." In regards to Chris Difford joining them: "It was a dream come true and an experience we will never forget", said Lee. "We can't thank him enough for his endorsement. Noah and I would love to sing with other musicians, and as we are only on day 19 we hope that other performers will get in touch to raise the profile of 30 Songs in 30 Days for Mais House so we can raise more money."
As Mais House is not having a garden party this year due to Covid-19 and social distancing, this is a huge hit to Mais House's activities budget which means that there will be less meaningful activities taking place for the residents. The 30 Songs in 30 Days for Mais House is going to be Mais House's main fundraiser this year. The residents themselves are joining in with Noah's songs as they are being filmed at Mais House and then are being edited into the video later. They have joined Noah in a moving tribute to the late Dame Vera Lynn by singing 'We'll Meet Again' and also 'When You're Smiling' as well. If you would like to sponsor Noah to sing and provide meaningful activities, please go to Mais House's Go Fund Me Page: 30 Songs in 30 Days for Mais House. If you would like to watch the full video go to the Mais House RBL Youtube page. If you would like to join in as a musician in one of the videos please contact Lee Owen at
[email protected]
. 
---
12/06/20
Across TRBL Care Homes Group this week, we had cakes for carers. sporting memories and exercise classes featuring heavily across all the Activities Teams.
Shielded from events outside, our staff continue to provide 1st class care to all our residents. There has been an increase in stability across the group, fewer shocks and more time to reinforce the defences against COVID-19. As in the outside world starts to take tentative steps towards the end of a long tunnel; plans across the group are in the very early stages to maintain the safety of all our staff and residents whilst preparing to offer more support to a wider group of people in the future.
Alongside these very tough decisions, we can only hope that the future of social care receives the attention and funding it so deserves; in order to give our decision-makers the opportunity to build on our past and current successes thereby leading the way in the future.
Regards and stay safe,
Editor
News 4/6/20
Noah aged six brings a smile to residents at Royal British Legion home in Bexhill.
Six-year-old Noah Owen from Bexhill has won praise for his heartwarming efforts to raise the spirits of the residents at The Royal British Legion Poppy Home Mais House during the lockdown.
Together with dad Lee, Noah has been uploading daily videos on the Mais House RBL Youtube channel showing himself singing, dancing and going on adventures in an effort to bring the residents joy and happiness. The residents at Mais House gather every day at 10.30am to watch Noah's videos . Noah featured on  ITV news recently, which filmed Noah and his father, Lee, singing 'Raindrops Keep Falling on my Head' while the television footage showed the residents at Mais House singing along.
Noah usually visits the residents at Mais House twice a week to take part in activities, but because of the lockdown, he was worried that the residents might miss him. It was Noah's idea to start the Youtube channel. He said: "I enjoy making the videos because the residents can watch them and stay safe". Noah's father Lee said: "Noah brings such joy to the residents when he visits them and these videos allow them to still hear his infectious laughter everyday".
Since the broadcast, Noah and his father are going to perform on a charity single to raise money for the NHS, and have also been featured in videos and stories by The Telegraph and have reached well over 20k views on The Royal British Legion social media platforms. The pair have also featured in some hilarious 'dad dancing' videos on Youtube with Noah teaching his dad some dance moves.
Noah makes videos to sing happy birthday to residents and also tells jokes. The aim of the videos is to improve the residents' mental wellbeing and stave off loneliness and isolation. Lee said: "Noah is the star of all this. He's brought a lot of happiness to a lot of people. I'm a very proud father." Mais House, at Hastings Road, Bexhill, is the only Royal British Legion home in Sussex and earlier this month held a special party and celebration to mark the 75th anniversary of VE Day. If you would like to have your spirits raised by Noah, please visit the Mais House RBL Youtube channel to watch his videos
30/5/20
With Summer approaching it is wonderful to witness the efforts being made on behalf of the residents. All of the teams at each of our care homes are successfully moving heaven earth on a daily basis to keep the sun shining for all members of the RBL Care Homes family.
I hope the summer months start to see some of the pressure starting to ease. Whatever happens, the new normals we all face will be met head-on with new ways of working becoming the norm. The RBL Care Homes are best placed to continue their history of award-winning and innovative veterans care and will no doubt develop sector-leading approaches to the challenges ahead.
The success of VE Day 75 across the RBL was a triumph after all the changes that were forced on us due to COVID-19. The televised broadcast was a delight, especially as two of our care home residents featured in the national output. The local press gave a lot of coverage to all our homes with the Forces Network doing TRBL proud.
One wish we should all have is encapsulated in this excerpt from the "Ode to the Unseen Care Worker" as featured in an article on The National Care Forum Website   "I am not sure that you, the unseen care worker, ever asked for the claps and the cheers – but I am sure they are welcome. However, what would be more welcome would be institutional recognition of just how skilled and vital you are to the fabric of our community. That recognised in status and salary that when the call to care for the most vulnerable came forward  – you were there – as you always have been – and took it on in spades. If ever there was a moment for reflection, a moment where every politician who has lauded the work of care staff as vital to the fight, a moment where we need our government to understand that words mean actions – then this is it. Think long and hard about what these amazing individuals are contributing each and every minute of this hard-fought battle and consign the derogation of care workers as low skilled – and as a result, low paid –  to annals of history.  That would be a thank you that meant something….."
Best regards and stay safe,
Editor
5/05/20
Young and old, family means everything in times such as these. The smallest of gestures can make the biggest impact. RBL Maurice House has made sure members of their wider community are not left behind. The card reads "We are sending you a little gift to show you that we care. It's a little hug from us to you for while we can't be there. With love from your Maurice Family." A lovely way to keep in touch residents' families and loved ones.
29/04/20
Across our six care homes, day by day, all our residents continue to receive the very best in personal care and support. 
Religious services, coffee mornings, calls home, big skies to gaze into, all there to give our beloved residents as much of life as possible. At every turn, the staff move heaven and earth to ensure no-one is left behind.
 When we get to the other side of the current crisis I am positive the 20/20 brigade will be happy to let everyone know where they went wrong. However, there will be an opportunity to call for better funding models for social care, ensuring the quality that our homes aspire to, becomes the norm for everyone. As members/supporters of The Royal British Legion, you will all have the opportunity to lend your voices to the call. When you do; you can be sure that you will be backed up by a proven history of excellence in Veterans care with an aspirational and ambitious approach to the future.
Best regards and stay safe,
Editor
23/04/20
A big thank you to the St James's Branch members who have been in contact over recent weeks, all your kind words regarding our homes have been featured on the St James's Branch social media platforms. As much as some reports in the wider media have been a little unsettling to the UK-wide care home community, it has been my impression that, across our six homes, the extra challenges they are facing are being met in their customary proportionate and professional way, albeit with a huge amount of superhuman effort by all concerned.
As much as planning and preparedness play a huge part in the continued success of our homes, the ability to react to every situation quickly, on a daily basis, is one of the biggest strengths our homes possess. The support offered by the RBL  Care and Recovery Directorate has meant that all challenges, personal, on-site or across the RBL Care Home family have been surmountable. Old age and infirmity bring many challenges and compromises, it has long been my experience that our care homes group mitigates these issues more than most.
Mais House
Lee, Head of Activities at Mais House, Bexhill-on-Sea has very kindly been touch to update me on the perspective from her base of operations.
Managers at Mais House would like to thank all of the staff at The Royal British Legion Poppy home Mais House in Bexhill-on-Sea. 
The residents at Mais House are being looked after 24/7 by a dedicated frontline team who are working tirelessly to enrich the lives of our beneficiaries. It is so important that their dedication and commitment is being acknowledged and that all staff at Mais House are celebrated for being the wonderful health professionals that they are. 

 

Nurses and carers are providing world-class care, housekeeping staff are making sure that the home is clean and ensure our residents' clothes are laundered just to their liking, the kitchen team are cooking and baking delicious food at every meal time, maintenance staff are keeping equipment running smoothly, admin are ensuring that all financial and computing systems are running properly and meaningful activities are being provided by the activities team at all times in groups and one-to-one. 

 

Residents are keeping in contact with their relatives through Skype and are receiving pictures from children and letters of support from the public daily. Each day the residents are treated to a video message from a six-year-old boy named Noah who sings, tells jokes and dances. He also explores UK landmarks in videos which were shot in 2019 such as the I360 in Brighton and educates viewers about subjects which he is passionate about such as Sea Monsters and the weather. The name of the YouTube account is Mais House RBL and here is a link to one of the videos. 

2 'Lord the Light of your Love is Shining' by The Singers + jokes. Greetings to residents video two

 

There is also lots to look forward to each week as social-distancing entertainers (such as an opera singer, county and western singer and keyboard player) are performing on the patio or in the garden. Exercise sessions involving both residents and staff are taking place to keep joints mobile and morale high and colourful rainbows adorn windows everywhere, showing support for frontline staff all over the country and the world.

 

Kind regards

Lee
Very best regards and stay safe,
Editor
---
21/04/20
A message from Tracy Tremble, Registered Manager, Maurice House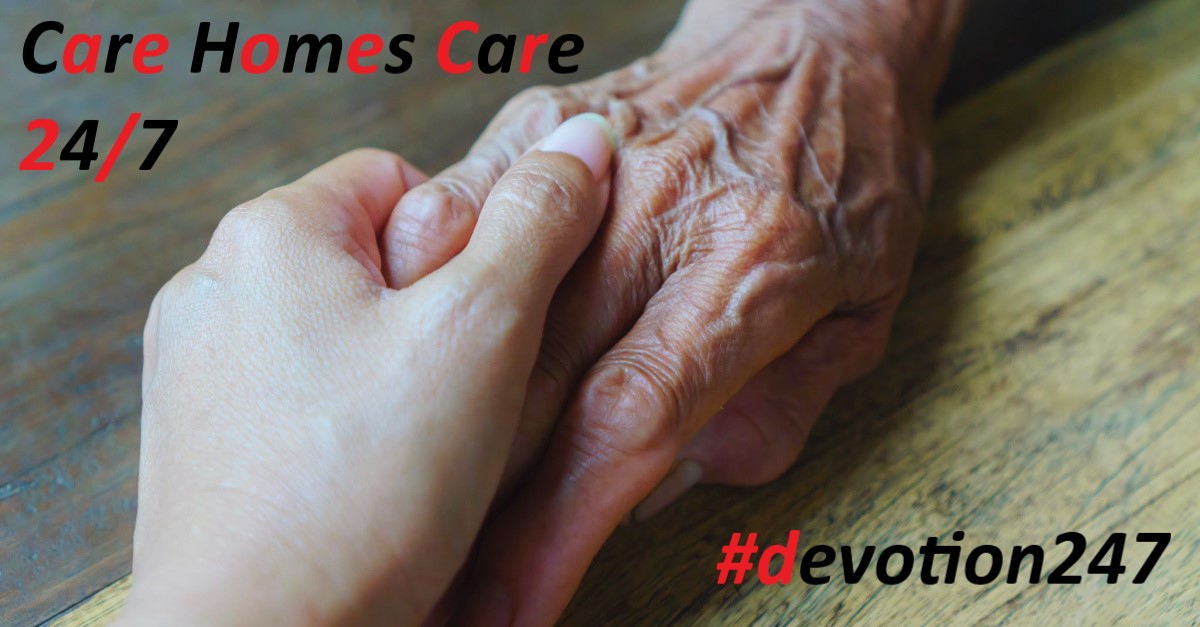 I hope that you and your loved ones are safe and well during this difficult period.
During the Covid-19 outbreak the safety and well-being of the elderly and most vulnerable in our community is our highest priority. The support and services provided by The Royal British Legion's care homes has never been more important, and I'm very proud to be one of the 750 staff and volunteers who work within our six care homes. Every day our staff and volunteers do all that they can to keep our residents safe and well in a professional and caring environment.
With the London Marathon and many other fundraising events cancelled due to the Covid-19 pandemic, we're asking our Members and supporters to help us in a new way and take part in the 2.6 challenge on behalf of The Royal British Legion.
From Sunday 26 April people across the UK will be taking on The 2.6 Challenge – a nationwide event, launching on the date the London Marathon should have taken place, raising funds to help the UK's charities.
We're asking you to take part in an activity of your choice based around the numbers 2.6 or 26 and to raise vital funds to support work in our care homes and with the vulnerable in our communities:
Dream up your 2.6 challenge – knit 26 poppies, walk 2.6 miles, flip 26 beer mats, write a 26 line poem, learn Morse code or semaphore for the 26 letters of the alphabet, do 26 sit-ups…
Head to the 2.6 Challenge on JustGiving to set up a fundraising page
Ask all your friends and family to sponsor you and challenge them to do their own 2.6 Challenge
Complete your challenge between 26-30 April (or at a time that suits you) – remember to follow the Government guidelines on exercise and social distancing.
Share a photo or video of your challenge on social media with #TwoPointSixChallenge
If the challenge isn't your thing but you'd like to help, you can donate £26, or whatever you can afford here.
Now more than ever it is crucial that those who have served and made sacrifices for us are looked after. We are asking all those who can to take part in the 2.6 challenge and help fund our vital work providing 450 veterans and their dependants with residential, nursing and specialist dementia care.
On behalf of all the staff and volunteers in our care homes I'd like to thank every one of our Members for all that you do to support us. We're proud to have you on our team.
Tracy Tremble
15/4/20
The recent news cycles over the weekend have brought the herculean efforts being made across the care sector into sharp focus. We can only hope that the scrutiny this brings will reinforce the requirement for improved funding for the sector and highlight the need for a complete review of the services we are able to offer all the UK's retired communities.
Across our six homes, the flexible, compassionate and professional approach adopted by every member of staff continues to insulate our residents from events in the wider community. Social media platforms are proving to be increasingly important in keeping families and loved ones in contact; whilst the modern technology of a smartphone has given an extra dimension to the vital lifeline of personal contact.
It is important for all of us to remember what goes on behind the cameras and phonecalls, recognising the unique sector-leading care the Royal British Legion is able to provide. The individual acts of care provided by each member of staff are proving to be as valuable to our residents' wellbeing as they have ever been, our heartfelt thanks go to all of them. This weeks group of photos will give you a flavour of all that is being accomplished.
Regards and stay safe,
Editor
8/4/20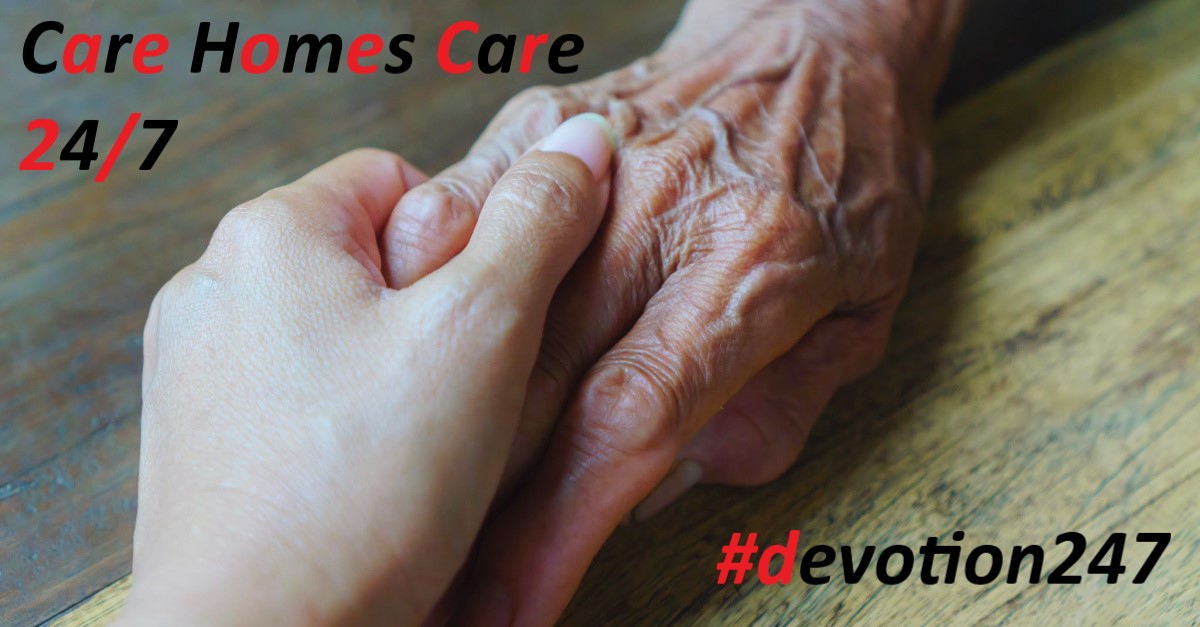 Care Homes Care 24/7                                                                                                                                     #devotion247
6/4/20
A Message from the Director-General
Dear All,
It can all feel like a roller coaster at the moment. There are real challenges for us all as we try to look after our loved ones and do the best we can in our work. The global news is tough and it is impossible not to worry for the future. But this week I have been speaking to members and colleagues across the Legion, and whilst of course there are challenges, all I have heard is how we are facing them and fixing them step by step and delivering amazing support, drawing strength from our families and caring for those in our communities.
One of the people I spoke with this week was Jo-Anne Wilson, Manager at Galanos House. Our care homes are on the very front line at the moment, caring for the most vulnerable. Please watch this short video as Jo shows us how they are getting on:
Charles Byrne chats with Jo-Anne at Galanos House
Resilience is not just about how we just endure, but rather it comes from understanding how we recharge ourselves. Listening to and sharing these stories gives me great hope for the future. Whatever lies ahead this is how we build a strong community and country and we all have a part to play.
Thank you for your courage and commitment in this time. I hope you get the chance to recharge over the next few days.
Best wishes
Charles
Charles Byrne
Director-General
---
31/03/20
It has amazed me how quickly I have started to lose track of the days of the week! As new routines take over, albeit, at a slowing pace, it has led me to think of our residents across the country. In a strange way, the situation that now confronts us isn't that dissimilar to their lives in the surroundings of our care homes. Or is it?
Over the last few days, the residents at our homes have enjoyed virtual bike rides, virtual live music streaming, woodland walks, news from home via social media, 5-star housekeeping, and there is always time for a fancy dress party! How incredible that the clouds that once hung over social media, as far as my (older) generation is concerned, have cleared to allow the sunshine of regular contact to lighten their days.
It is fantastic, but no surprise, that our residents are able to experience the support of such great teams of people. However, as I compare all of this to my coming days? I'm trying to find my shovel so I can start tunnelling in!
All the very best to each of you,
Editor
Royal British Legion Care Homes a Refuge at the Centre of the Storm
25/3/20
In these uncertain times where millions of us face new concerns on a daily basis, it is heartwarming to be able to report on the efforts being made on behalf of our residents across all of the Legion's six care homes.
The refuge provided by our multi-award winning homes has long been the benchmark at which many other organisations in the sector aim for. The increased pressures they face being in "Lock Down", without the extra hands of the cadre of volunteers, are being met with a wave of love, compassion and support from RBL staff who are successfully shielding our beneficiaries from the maelstrom outside. It is vital that we remember that once they finish their shift, (one where they may have been fulfilling various roles throughout) they then have to face another barrage as they head home.
These crises always generate heroism, thank goodness we have our own homegrown heroes at TRBL!
Digital media has come to the fore during this period and has an increasing role to play in the months to come. Communications to and from the world outside via social media have added poignancy during such times; when messages to our residents can be instant and in return, glimpses of the activities taking place give comfort to families at a distance. Volunteers are still able to play a role in reacting to the posts on digital platforms showing they recognise the huge efforts being made on behalf of our residents. Being able to bear witness to these interactions is a tonic in itself.
Over the coming weeks and months, we hope to bring you snippets of the activities at our homes. I hope you find some comfort in all of them.
So, for the time being, from behind the shield, I wish you all good health in all ways.
Very best regards,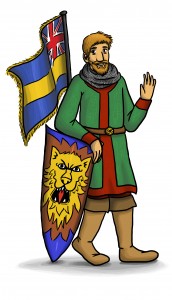 Editor
---
In an exciting development, RBL St James's Branch has agreed on a formal affiliation with all of the Royal British Legion's six care homes.
The homes, including five with specialist dementia care, are designed to be a home from home for our residents and visitors. They have created warm and welcoming atmospheres, with spacious rooms, beautiful outdoor spaces and relaxing lounge areas. As care homes designed for veterans and their families, there is also a unique camaraderie and their residents often establish strong friendships and bond over their shared experiences.
The Affiliation.
As part of the affiliation, RBL St James's Branch will be designating substantial funds annually, to support all the amenities teams in achieving satisfactory funding levels. The Operations Directorate along with the Head of Care Services will field all funding requests to St James's and prioritise them by the perceived benefit to our residents. This will ensure that we will be able to target funding more efficiently.
Just as importantly this page has been created to enable all of our care homes to promote their award-winning initiatives, the unique events and activities they provide for their residents and demonstrate why all our homes have a unique place in the care and support of our veterans along with their families.
Whilst this affiliation does not supersede any relationships that any care homes have with RBL Branches local to them, it does offer membership to our residents/families should they want to join the Royal British Legion where there is no local option available.
We hope that we have many opportunities to tell our members about the countless stories that reinforce the notion that the Royal British Legion Care Homes are amongst the very best in the sector.
Regards,
Editor
---