Latest News 25/3/20
In these uncertain times where millions of us face new concerns on a daily basis, it is heartwarming to be able to report on the efforts being made on behalf of our residents across all of the Legion's six care homes.
The refuge provided by our multi-award winning homes has long been the benchmark at which many other organisations in the sector aim for. The increased pressures they face being in "Lock Down", without the extra hands of the cadre of volunteers, are being met with a wave of love, compassion and support from RBL staff who are successfully shielding our beneficiaries from the maelstrom outside. It is vital that we remember that once they finish their shift, (one where they may have been fulfilling various roles throughout) they then have to face another barrage as they head home.
These crises always generate heroism, thank goodness we have our own homegrown heroes at TRBL!
Digital media has come to the fore during this period and has an increasing role to play in the months to come. Communications to and from the world outside via social media have added poignancy during such times; when messages to our residents can be instant and in return, glimpses of the activities taking place give comfort to families at a distance. Volunteers are still able to play a role in reacting to the posts on digital platforms showing they recognise the huge efforts being made on behalf of our residents. Being able to bear witness to these interactions is a tonic in itself.
Over the coming weeks and months, we hope to bring you snippets of the activities at our homes. I hope you find some comfort in all of them.
So, for the time being, from behind the shield, I wish you all good health in all ways.
Very best regards,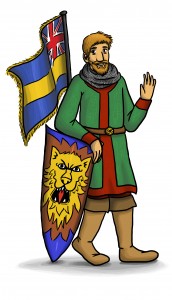 Editor
---
In an exciting development, RBL St James's Branch has agreed on a formal affiliation with all of the Royal British Legion's six care homes.
The homes, including five with specialist dementia care, are designed to be a home from home for our residents and visitors. They have created warm and welcoming atmospheres, with spacious rooms, beautiful outdoor spaces and relaxing lounge areas. As care homes designed for veterans and their families, there is also a unique camaraderie and their residents often establish strong friendships and bond over their shared experiences.
The Affiliation.
As part of the affiliation, RBL St James's Branch will be designating substantial funds annually, to support all the amenities teams in achieving satisfactory funding levels. The Operations Directorate along with the Head of Care Services will field all funding requests to St James's and prioritise them by the perceived benefit to our residents. This will ensure that we will be able to target funding more efficiently.
Just as importantly this page has been created to enable all of our care homes to promote their award-winning initiatives, the unique events and activities they provide for their residents and demonstrate why all our homes have a unique place in the care and support of our veterans along with their families.
Whilst this affiliation does not supersede any relationships that any care homes have with RBL Branches local to them, it does offer membership to our residents/families should they want to join the Royal British Legion where there is no local option available.
We hope that we have many opportunities to tell our members about the countless stories that reinforce the notion that the Royal British Legion Care Homes are amongst the very best in the sector.
Regards,
Editor
---