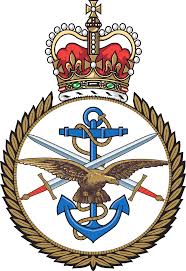 The Armed Forces Bill was brought before Parliament on 26 January and had its second reading on Monday. Hansard Debate Minutes Also known as Bill 244, the legislation aims to see the Armed Forces Covenant enshrined in law and introduce a legal duty for some UK public bodies to have due regard to the principles of the Covenant – a pledge to ensure the Armed Forces community is treated fairly.
What does the Armed Forces Bill aim to do?
Extend the Armed Forces Act 2006
The key aim of the Armed Forces Bill is to renew the Armed Forces Act 2006, which provides the legal foundation for the existence of the forces as disciplined bodies. The Armed Forces Act 2006 needs to be renewed every five years (as happened in 2011 and 2016) and is set to expire in May. If the bill is passed it would make the act valid for a further five years, until 2026.
The Armed Forces Act 2006 provides the system of military law in the UK and sets out the service justice system. Without the act, commanding officers would have no powers of punishment for either disciplinary or criminal misconduct and there would be no means to enforce personnel to obey orders.
Amend the service justice system
When a member of the Armed Forces subject to service law commits an offence in the UK, they may be tried by either the civilian criminal justice system or the service justice system. The Armed Forces Bill would require the Director of Service Prosecutions to agree new protocols with their counterparts in the devolved nations to clarify the jurisdiction.
New independent body to oversee complaints
The bill hopes to establish a new independent body to oversee complaints about the Service Police. The Ministry of Defence (MOD) says the Service Police Complaints Commissioner will mirror the role of the Independent Office of Police Conduct in providing independent oversight of the Service Police forces.
Other measures
The Armed Forces Bill also aims to create new flexible working opportunities for reserve personnel, introducing changes to sentencing and rehabilitation and extending posthumous pardons for those convicted of abolished service offences. It also aligns the time limits for war pension appeals in Scotland and Northern Ireland with those in England and Wales. The bill would also allow for Gibraltar, a British Overseas Territory, to bring the Royal Gibraltar Regiment into the UK's service justice system.
Meanwhile, following the leak of a report stating that the Army is running low on personnel who are prepared for action, Labour said they will look for an amendment to the Armed Forces Bill to force ministers to disclose the number of battle-ready troops on an annual basis. Set to propose an amendment to the legislation on Monday, shadow defence secretary John Healey said he thought there was support in Parliament for making sure the MOD "keeps our full-time forces up to strength".
An MOD spokesperson said: "The British Army achieved its target for infantry recruits last year and continues to actively recruit. "We already publish quarterly personnel statistics and are confident the Armed Forces have both the numbers and capabilities required to protect the United Kingdom from today's threats."   More from Forces.net