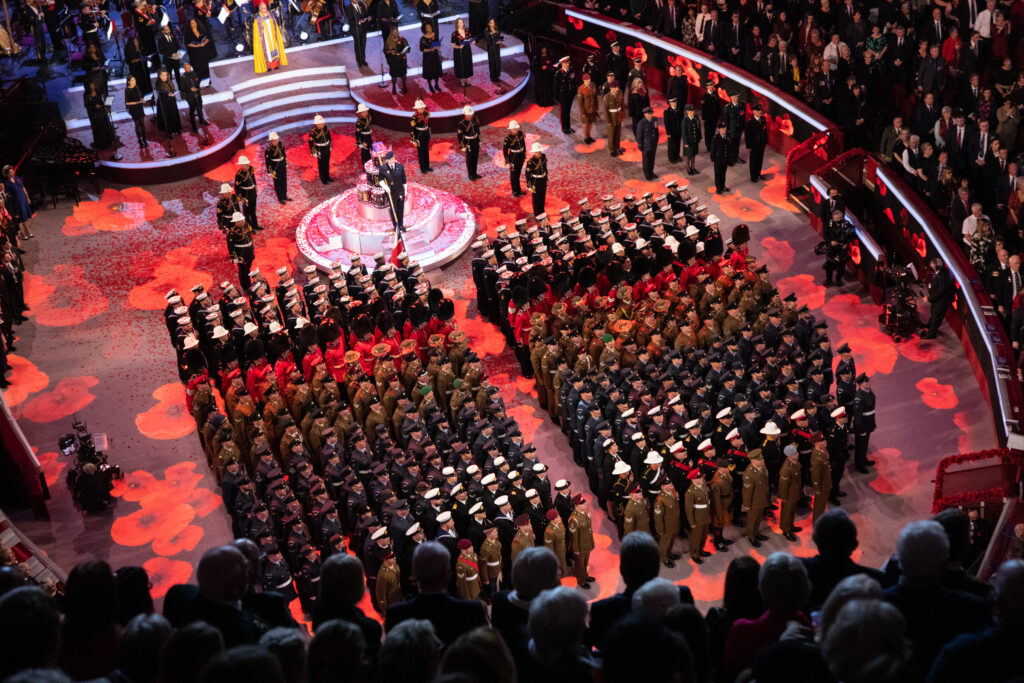 The British Army is celebrating today after two members of the Household Division were awarded with a BAFTA at the British Academy Film and Television Awards ceremony last night at an in-person ceremony at London's 'The Brewery'.
The Senior Director of Music for the Household Division Lieutenant Colonel Simon Haw and Garrison Sergeant Major Warrant Officer Class One Andrew Stokes were among the creative team responsible for 'The Royal British Legion Festival of Remembrance' staged at the Royal Albert Hall last year and broadcast on BBC One.
The team was nominated for the Entertainment Craft Award sponsored by Hotcam, facing competition from ITV's "Ant & Dec's Saturday Night Takeaway", "The Masked Singer", and BBC's "Strictly Come Dancing".  
  
'The Royal British Legion Festival of Remembrance' takes two months to plan and create each year. Lieutenant Colonel Simon Haw collates and composes a programme of music which will complement that year's themes and stories. In a remarkably short time period, he rehearses and conducts the tri-service band that performs.  
Each year the musicians are brought together from a number of different bands from across the three services, so their experience of playing together as one is limited. Each year he is able to create an incredibly professional and moving soundscape for the Festival.  
  
While Lt Col Simon Haw conducts the musical aspects of the evening, GSM Andrew Stokes conducts the people taking part. He is responsible for ensuring that all the service personnel who attend know exactly what they are to do, when and how, so the live event happens seamlessly without incident. For many it is a deeply emotional moment, they are on their own and nerves can take over. It's his job to make sure they look the part and can carry out their role to the best of their ability, in honour of all those who have made the ultimate sacrifice. 
  
The Household Division works closely with the BBC Events team and the Royal British Legion to make the programme a success each year. Producing the same high-quality standards in the midst of a pandemic was especially demanding and relied on trust and professional relationships that have built up over time.  
Projects of this nature are so much more than the headline names associated with them. It is particularly rewarding to have been recognised for the intense hard work that each member of the team has put into the programme, from the most junior soldier, sailor and airman, to the broadcasters, charity organisers, and the MOD civil servants working behind the scenes.  
All do this not for themselves, but for the families and veterans who need the opportunity and focus this programme gives to consolidate and contextualise the memories they deal with day by day.