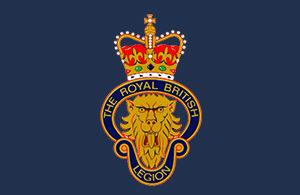 The Membership Training Team is acquiring a Learning Management System (LMS) with Phase One focusing on those holding Branch and County official positions to support them in their role. Most of these courses and guidance will be based around specific Legion business needs, such as Branch Treasurer and County Management. This will ensure consistency amongst Branches and Counties' governance and compliance requirements.
There will also be courses and guidance available that are more generic in nature such as conflict resolution, presentation skills, first aid and social media training to name but a few. These would be available to the wider Membership and especially aimed at those who carry out duties in a non-official capacity such as managing a Branch or County Facebook page or volunteering at Branch and County events.
We want to find out how many members would need to or be interested in accessing these courses be it for Legion activities or personal development reasons. Please can you answer the following questions to help us gain a better understanding of the number of people these courses would apply to.
https://www.surveymonkey.co.uk/r/YTDKD8W
Do not hesitate to contact me if you have any questions.
Heather Cowan
Membership Training Administrator