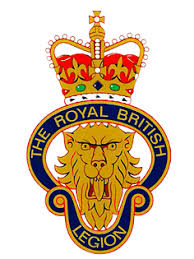 Dear Member,
The email we sent earlier this week, from the Director-General to our staff and from the Chair of Membership Council to members, on matters of racial equality has generated important conversations across our organisation but also some confusion and concern. We want to be sure that there is clarity about our position on these current issues.
 The recent protests have shone a spotlight on painful truths about inequality in our society. The Royal British Legion will not tolerate racism, hatred, or discrimination in any form. There is more we can do to be the inclusive organisation we want to be, and we continue to explore how we bring about greater change for everyone in our community.
We must be clear that driving forward an inclusive and anti-racist organisation is not a political stance. We remain fully committed to being a non-partisan organisation.
We urge you to separate the issue of racial equality from the desecration of war memorials during protests. War memorials and graves honour the memory of every member of the Armed Forces who have made the ultimate sacrifice and deserve to be treated with the utmost respect. While we recognise the right of all groups to protest within the law, the vandalism of war memorials and indeed any civic property, regardless of the intention, is a criminal act and a matter for the police. We understand and share the strength of feeling around the desecration of war memorials and we ask you to respect the role of the authorities in maintaining and protecting these.
The service and sacrifice of our Armed Forces has shaped the world we live in. People from many nations have served alongside and as part of our Armed Forces and have led to the diverse population of which we are all part. We will continue our work to ensure everything the Legion does is inclusive of all those who have served, and the whole of modern society whether individuals have links to the military or not. We haven't always got that right, and it is vital for the future of this organisation that we continually challenge ourselves to be more inclusive, reach out and connect with communities across the nations, and that we carry the torch of Remembrance not only with the next generation but also with our neighbours.
Kind regards
Una and Charles
Una Cleminson, National Chairman
Charles Byrne, Director-General