Fresh Veterans Support Launched In UK-Wide Strategy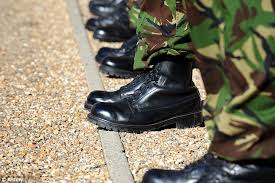 A new strategy to support armed forces veterans has been released across the UK for the first time. 'Strategy for our Veterans' will include considering adding a new question to the 2021 census to help understand the needs of veterans. Ex-service personnel will be able to declare their military service under plans being proposed. It is thought that information gathered may provide a better understanding of where veterans live and work so they can receive the right support.
Well-Being
The proposal is part of a package of measures being developed to support the veteran community. The plan has been jointly produced by the UK, Scottish and Welsh governments. It identifies six areas where support for veterans is most needed over the next decade: community and relationships, employment and skills, health and well-being, finance and debt, housing, and contact with the law. The Veterans' Gateway, a consortium of organisations and armed forces charities, will trial a new outreach project through its 24/7 helpline service where veterans will be called to check on their well-being.
Loyalty
Newly published research commissioned by the Ministry of Defence and the Forces in Mind Trust has revealed the public's perceptions of veterans in society. The government said that while ex-service personnel were seen to embody "loyalty and self-discipline", common misconceptions placed them as "more likely to be institutionalised or suffer from mental health issues".
Defence Secretary Gavin Williamson said:
"While the vast majority of veterans thrive in civilian life, we have a responsibility to ensure that any who do struggle as a result of their service – whether finding a job, getting on the property ladder or with mental health issues – get the support they need."

He said the coordination of services across charities, local authorities and business would help ensure "no-one is left behind".