Festival of Remembrance 2017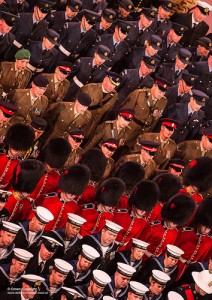 We now have the ticketing information for the Festival of Remembrance 2017. Any member of the St. James's Branch that would like to enter the ballot for tickets to the evening performance of the Festival should contact Lawrence Butler Perks, the National Branches District Secretary, indicating their desire to attend the festival and whether they have attended the Festival in the last five years. Members should also provide the following information for security purposes: First name, surname, address, date of birth, place of birth, telephone number, and email address (where applicable).
August deadline
 Applications may be sent by email to nationaldistrict.mso@rbl.community or by post to 199 Borough High Street, London, SE1 1AA. The deadline for receipt of applications is 12:00 on Monday 21st August. Any applications received after this time will not be considered unless there are any surplus tickets available.  Those who have been successful in the ballot It is the Branch's policy that, where more members apply than there are tickets available, a ballot will be run in which preference will be given to members who have not attended the Festival in the past five years. This ensures that as many of the Branch's 17,000 members as possible get an opportunity to attend the Festival.
Afternoon Performance
 Please also note that while members may speculatively apply for more than 2 (two) tickets for the festival, successful applicants will only be considered for more than 2 tickets if there are surplus tickets available. Any member who wishes to get tickets for the afternoon performance will be able to obtain them directly from the Albert Hall from 09:00 on 3rd July 2017. They will need to quote a members-only code which may be obtained by contacting the National Branches District Secretary by the means detailed above."  
---