Armed Forces Day 2019: More Than 300 Events Held Across The UK And Overseas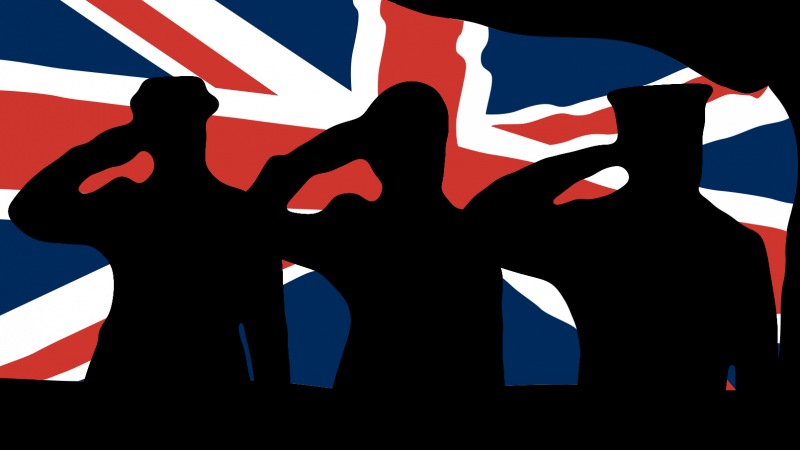 More than 300 events have been taking place across the UK to mark this year's Armed Forces Day. The annual event is a chance for the whole country to celebrate the work of service personnel, reservists, veterans, cadets and their families and friends. In her Armed Forces Day message, the Prime Minister thanked the military and said she is "proud" to celebrate the occasion.
Salute
More than 1,300 service personnel, cadets and veterans paraded at the national event in Salisbury, with Princess Anne taking the salute. Defence Secretary Penny Mordaunt visited the city to attend the parade and visit serving personnel in the military village, while there was a flypast by the Royal Air Force's Red Arrows and an aerial display by the British Army's Parachute Regiment.
Salisbury will end the day's celebrations with a concert including a performance by the Kaiser Chiefs. Elsewhere, the Scottish city of Glasgow has shown its appreciation for the military by holding a parade featuring past and present serving personnel. There was also a salute at the city's cenotaph.
Thousands
It followed celebrations in the Scottish capital of Edinburgh last week, where hundreds of servicemen and women turned out to march along George Street in honour of those who serve and have served in the military. Thousands turned out in Plymouth for the city's local celebrations, with HMS Queen Elizabeth, RFA Fort Victoria, and RFA Tideforce all at anchor during the event.
Veterans and cadets also featured as they marched in the city. Last weekend, Armed Forces Day was celebrated in Northern Ireland, with around 15,000 attending celebrations in Lisburn. A parade was followed by a special event at Wallace Park. A Royal Marines unarmed combat display group entertained the audience, while the RAF Falcons parachute display team also dropped in. It was the last Armed Forces Day while the Army still has major units based in Germany. Music from tribute acts and a military band were among the highlights at a special event in Sennelager. At Normandy Barracks there have been musical celebrations as the community came together.
---